Unity in Poverty Action (UPA) has chaired the Leeds Food Aid Network (FAN) since its formation in 2014. Our work includes the following:
Collecting data from a broad range of providers regarding food aid use
Coordinating quarterly Food Aid Network (FAN) gatherings
Simulating effective signposting so that people can access appropriate food aid provision
Developing on-location support at different food providers so people can receive key advice when they are in a time of crisis
Encouraging the uptake of Healthy Start Vouchers to support vulnerable children and families
Supporting and valuing a broad range of different food aid provision including foodbanks, community cafes / food drop ins, and food pantries
Raising awareness of Healthy Holiday provision
Playing a major part in the city's response to the Coronavirus Pandemic
Being part of city, regional, and national initiatives including FoodWise Leeds, the Leeds Food Strategy, West Yorkshire Food Poverty Network, Feeding Britain, and the Independent Food Aid Network (IFAN)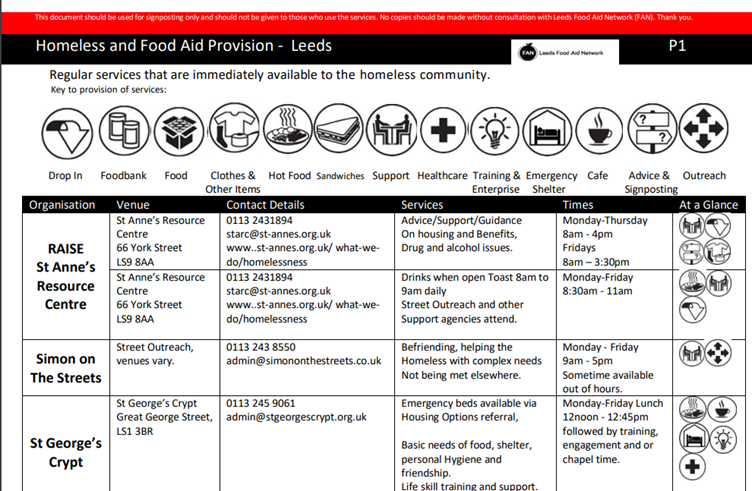 Data collection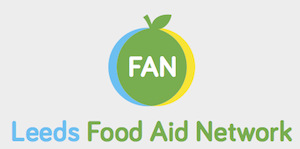 See work being done during Covid 19.
To view media coverage please see the links below.
http://www.leedsfoodaidnetwork.co.uk/ (Facebook Group – Twitter @foodaidnetwork)
---
Pictures from FAN.