'Share your food with the hungry and provide the poor wanderer with shelter' Isaiah 58:7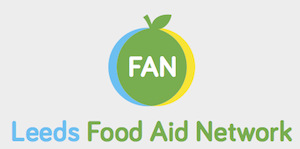 Both the 2 staff members for Unity in Poverty Action (UPA) have been involved in caring for the homeless through simplistic frontline food aid provision. In 2011 John Walsh, who has worked with the homeless at York Street Health Practise helped, along with others to organise a meeting that brought together different initiatives that were providing support to the homeless.
Thanks to a number of discussions and Suzanne Hart from the Catholic initiative St JJ's we were able to set up a document that timetables different provision in Leeds. In light of this engagement we were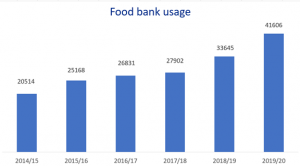 asked by John Hardy and Steve Carey from Leeds City Council (LCC) if we would help start up and chair the new Leeds Food Aid Network (FAN). We gladly accepted and from January 2014 Leeds FAN has been in existence.
Put simply FAN involves bringing together different institutions, churches and other faith groups, food aid providers, organisations and individuals together to help tackle food poverty in Leeds. FAN focuses on stimulating more effective signposting both to food providers and to longer term provision, stimulating better distribution of food to where it's needed, particularly using FareShare Yorkshire and having better communication across the city.
Please view the FAN Diagram and the website for more information. Documents which detail provision can be accessed from the Leeds FAN website using a password. Get in touch if you want the password.
See work being done during Covid 19.
To view media coverage please see the links below.
http://www.leedsfoodaidnetwork.co.uk/ (Facebook Group – Twitter @foodaidnetwork)
---
Pictures from FAN.